Zelus Ab Coaster Machine is absolutely a great home workout equipment for core strength training! It helps sculpt your lower abs, upper abs, and side obliques while limiting stress to your neck, back, and shoulders. 
Coast your way to defined abs and flatter your stomach with Zelus's home gym waist toner.
Features:
COAST TO CHISELED ABS: Zelus's dual-track abdominal coaster combines the efficiency of ab crunches with the effectiveness of a hanging leg raise, shredding your abs through bottom-up movements that finally bring the six-pack you've been dreaming of out into the daylight
SMOOTH SLIDING: Our abdominal trainer features a foam padded knee pad and extra-long curved rails, allowing more targeted and effective workouts than other exercise equipment; the incline locks at 4 levels to offer everything from gentle toning to hardcore HIIT
DURABLE & STABLE: This robust abdominal fitness equipment is carefully crafted from heavy-gauge steel, powder-coated for superior sturdiness, durability, and corrosion resistance; the curved rails form a triangular structure to remain securely anchored even during intense sessions with users up to 265 pounds
USER-FRIENDLY: The digital display tracks each session's time, reps, and calories burnt; the ergonomic foam grips and knee pads keep things comfortable and sturdy even when the sweat begins to flow; they also help you maintain proper posture for less damage and greater gains as you go
1 YEAR WARRANTY: Zelus back this home gym core trainer with its strong 1-year warranty and our usual friendly 24/7 customer service; try it at no risk and start coasting your way to defined abs and flatter stomach right away!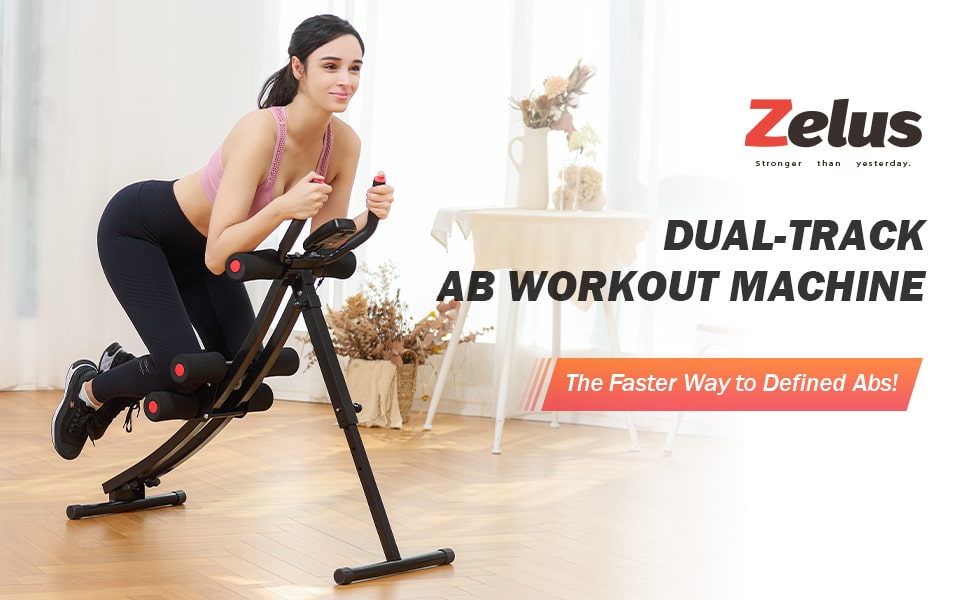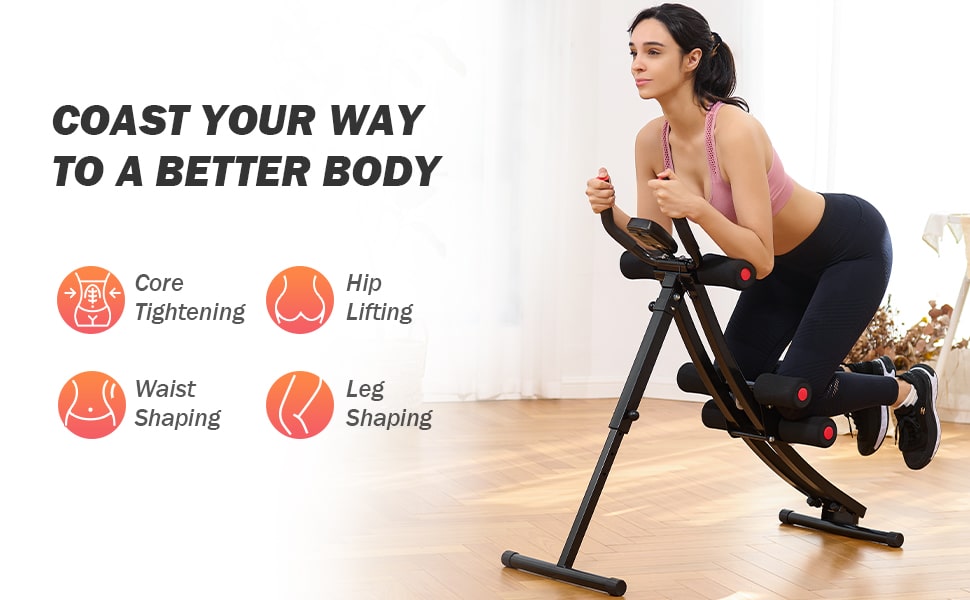 Streamlined Handles with LCD Display

The foam-covered handles offer a comfortable and sure grip as you keep track of your time, reps, and calories burnt on the clear digital display.

Robust Construction

The triangular design and support sleeves make this coaster exceptionally strong and stable while also protecting your flooring.

4 Resistance Levels

Easily change your machine's incline from 4 levels to suit your fitness level and desired workout intensity.
Arm Workouts

Foldable Design 

Butt Shape