Looking for home balance workouts? A balance ball with resistance bands is not only a good choice for full-body coordination and flexibility but also great for stretching, rehabilitation, and strength training.
Features:
ALL-AROUND SAFETY - Made from environmentally friendly and non-toxic PVC, non-slip base & anti-skid texture to improve user stability; wear-resistant ABS base with 6 slip-resistant feet and anti-burst technology guarantee safety during use.
30" RESISTANCE BANDS - Two detachable resistance bands with soft foam handles to modify your workout and increase difficulty. You can even attach your different bands when you're ready for increased resistance.
LIMITLESS WORKOUTS - Add a new dimension to exercises like sit-ups, push-ups, jump squats, ball lunges, reverse extension, pilates, and yoga pose - upgrade nearly any workout! Effectively build your balance, flexibility, and overall pillar strength.
SPACIOUS & PORTABLE - Easy to inflate and deflate, this lightweight design is great to take with you to the gym, or wherever you like to train. 23" ball diameter provides ample workout space for a better user experience in a wide variety of exercises.
BALL PUMP INCLUDED - A complete combo, this half-dome stability ball comes with a complimentary foot pump that makes it easy to get fully inflated to 9.8" in under 5 minutes. The ball's high-quality air valve prevents air leakage and extends service life.
1-YEAR WARRANTY - Order today, knowing that your purchase is guaranteed by Zelus' one-year warranty and friendly 24/7 customer service.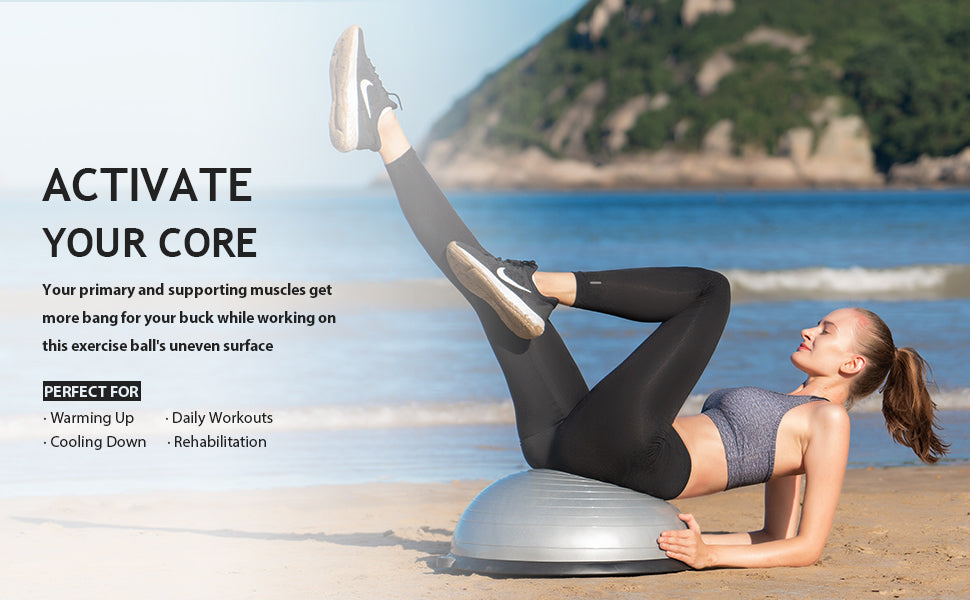 Stronger than Yesterday
You put in hours of work hard to get in shape and maintain a healthy physique. As you progress in your fitness journey, you need the best gear to bring an extra edge to your workout. That's why Zelus is here to provide upgraded home gym equipment for everyone from serious athletes to fitness enthusiasts - because you don't have to be the fastest or the strongest to reap the benefits of a healthy lifestyle. You just have to be stronger than yesterday.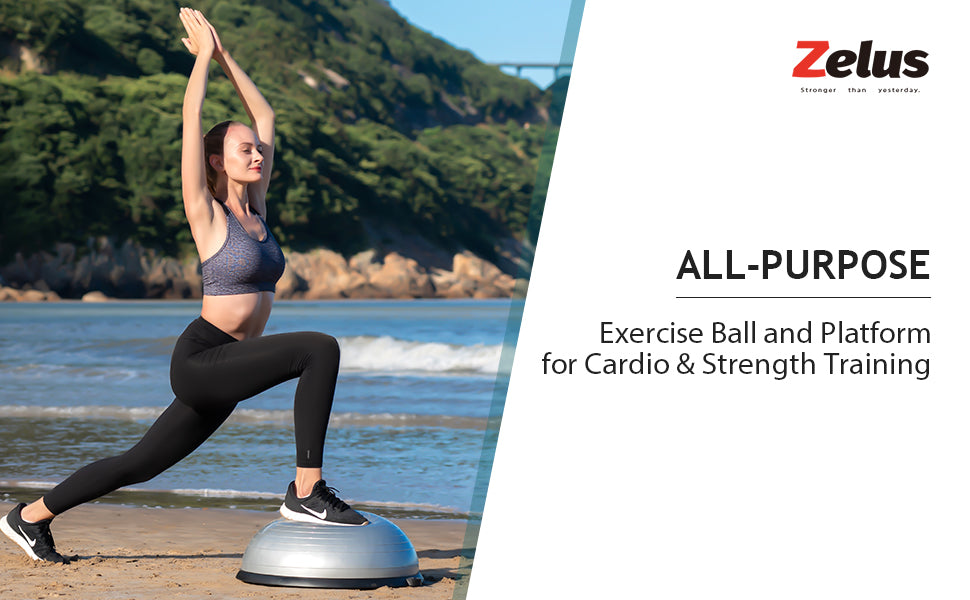 Reshape your body
Our PVC balance half ball with anti-skid texture is compatible with a variety of ball exercises including core workouts, stretching routines, upper/lower body strengthening, and more. It's the ideal fitness ball for users of all ages to increase core strength, stability, and flexibility to maximize your home fitness routine.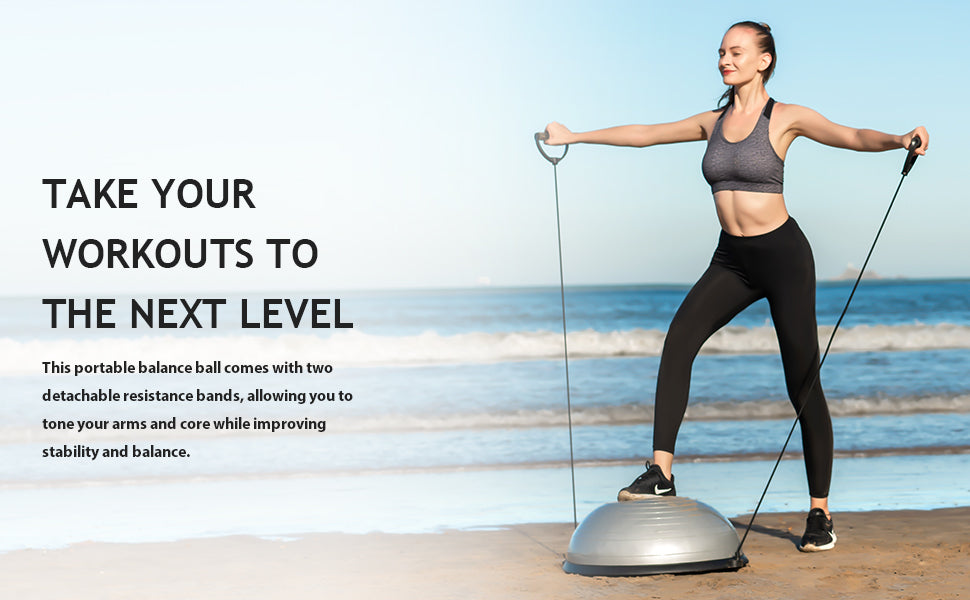 Specification:
Package List:
1 x Balance Ball

1 pair x Resistance Band

1 x Foot Pump

2 x Air Plugs

1 x Instructions