Zelus' Weighted Vest is a great addition for body-weight exercises, fast walking, running. Made of high-density durable thickening Oxford Fabric, this running vest is perfect for cardio and fitness training!
Features:

PREMIUM WEIGHTED VEST - Created to intensify your workout and push you to your limits. This weighted vest works as hard as you do with its durable neoprene rubber fabric and double-stitch construction. Built to last through all of your grueling fitness routines.
FILLED WITH IRON SAND – Securely filled with chemical-free iron sand, this 6lb. weighted vest is perfect for strength training, muscle building, stair climbing, weight loss, weightlifting, walking, running, and more, effectively strengthening your heart and lungs while increasing your body strength and flexibility.
ADJUSTABLE STRAPS & REFLECTIVE STRIPES – Elastic edge of this weight vest provides superior flexibility for workouts, accommodating users of different sizes; reflective stripes on both sides of the vest safeguard your safety even at night.
STORAGE POCKETS - Drive to your favorite running trail and need a place for your keys or walk local park for a quick workout and want a safe place to keep your phone? Not a problem! Our weighted vest comes equipped with a storage pouch built to fit keys cellphones, headphones, and more. Store it and start your workout!
EVENLY DISTRIBUTED WEIGHT - In any weighted workout, it is important to have evenly distributed weight, or it could result in injury. Our vests have an equal weight that wraps around both straps and meets in the middle of the back. Forms perfectly to your body and allow a balanced high-energy workout.
1-YEAR WARRANTY - Order today, knowing that your purchase is guaranteed by Zelus' one-year warranty and friendly 24/7 customer service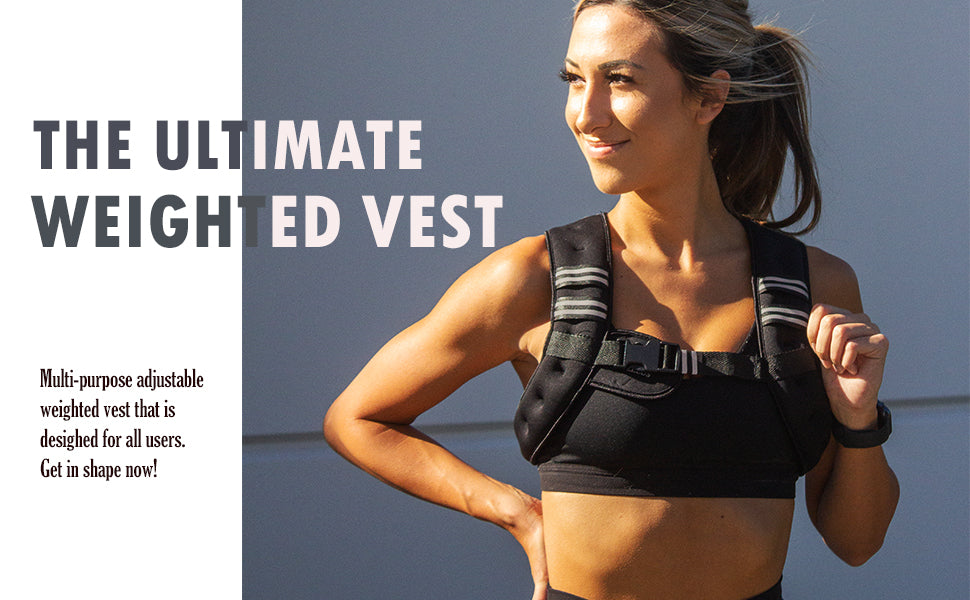 COMFORTABLE & VERSATILE
6LBS Weight Vest for Men and Women
The ZELUS weighted vest provides better breathability and comfort for your workout.
Add extra weight for any exercise, drill, training, or any high-intensity activity, helping with your bone density along the way!



Reflective stripes

Reflective stripes on the shoulder and back areas of the vest will reflect light at night, keeping your workouts safe and secure.




Convenient & Elastic

Place your music player and cell phone in the elastic pockets, keeping yourself agile and comfortable during your workout.




Adjustable front buckles & pocket

Adjustable front buckles fit chest sizes from 35" - 45", keeping the vest stable and secure as you run, jump, and lift. Place a music player in the integrated pocket to add entertainment to your exercise routine.